Few Weeks ago I had a change to work with some of the best artist in town for an editorial shoot.
Being new in town, it's quite though to have experienced talents to work with you since I don'y a lot of people and people don't know me. I was lucky enough to be able to work these artist despite that I am new and doesn't have that much experience.
I saw a theme for Elegant magazine that really got my interest, it was "Big Hair, Don't Care". Being a photographer who love doing beauty and fashion, this is something a good theme for me to show my love for both.
So I contacted Dan Nguyen which so happened to own the salon that I go to for hair cut (Lure Salon). I showed him my concept and asked if he might be interested in doing it and when he is available, lucky enough, he likes the concept, so I went and meet him in person and discuss how we are going to do it. When we finalize the concept, we contacted couple of artist in town that I have met back in school, who happened to be in the same agency as Dan's (THEY Representation). Sonia & Sarah immediately jump on board. I was so excited and flattered that all this amazing and well experienced artist that I look up to said yes to me that I looked for models as soon as I got home. 2 days before the shoot I realize we need a Nail Artist, so we contacted Christina (Also from THEY Representation).

I made sure I am well prepared for this shoot, so, I did my research. Went to bookstore to look at magazines, look at history, fashion and photography books just to know what the style.

So the shooting comes...
As always I make sure I am in the location before everybody gets in, because I don't want anyone to be waiting outside, and it also gives me time to pray.

Everyone is on set doing what they do the best and me setting up my lights and background. I was both excited and a little bit nervous. But as we shoot I also start build my confidence. (I am always nervous whenever I shoot, big or small production)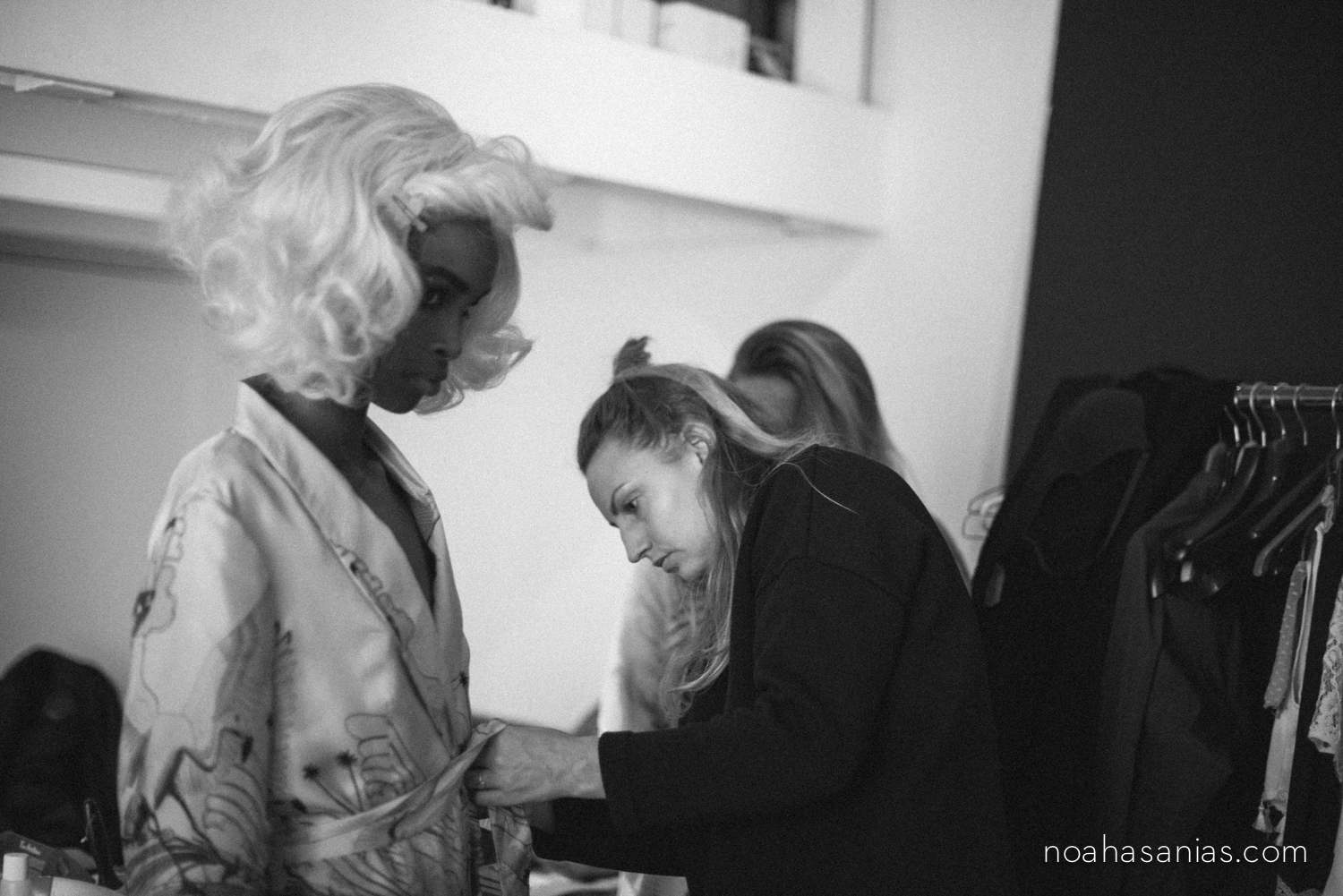 At the end of the shoot I opened a bottle of wine, to thank everyone for the opportunity.
This is definitely an experience I will never forget. I am so flattered and humbled by them. I am hoping that I get to work with them again in the near future and somehow give back what they gave me.
Big Hair Don't Care, shoot that I was scared because I really care ~just want to say this HAHAHA